Get help to quit drinking with Verve Healthcare stylish Rehab Centres.
When you are addicted to alcohol – or to any other substance – getting clean can take time, effort, and strength of will. If you happen to be of a spiritual nature, then the 12 step program was devised with you in mind. This method helps you get over your addiction using 12 dedicated steps, each of which takes you one step closer to being free from alcohol.
Here at Verve Healthcare Rehab Clinics, we can facilitate the 12 step rehab program in our English rehab clinics. As a result of these steps, this course focuses on trusting yourself and implementing belief to create a sound set of steps that take you out of addiction, getting you back on the path to righteousness. The 12 step addiction model is a well-known tool in alcohol  recovery management scenarios – but what's different about Verve Healthcare are our rehab centres.
We specialise in providing affordable stylish rehab clinics, where you can kick your drink problem, once and for all. If you have developed a bad habit with alcohol, our blended mix of key therapies and relaxation tools allow you to recuperate in a carefully managed environment. When you recover with us, you do it in the same style of rehab centre that you would expect a celebrity to have. We believe that each and every client should have access to the same quality therapies extended to the more well-off… so we set out to provide an beautiful set of rehab clinics, that have affordability and quality at the heart of all they do.
When you decide to quit alcohol using the 12 step program provided at Verve Healthcare, you gain access to en-suite rooms, stylish amenities, and quality features. Each of our rehab clinics aims to put you back on track for a happy, regular life. We want to steer you away from alcohol dependency and alcohol abuse, helping to extend your life and value the moments with those you love, more often.
We will try to give you all the attention that you need to recover in peace and quiet. This means nutritious meals prepared by our in-house chef, access to local nature walks, and therapy sessions to help you root out the cause of your addiction to alcohol.
We will cover the 12 step program for recovery from an addiction to alcohol in the UK in a moment. First, let's direct you towards the correct places. If you want to learn more about alcohol detox or rehab, visit either page. You can also learn more about alcohol addiction, here. On the other hand, if you have already decided that our brand of affordable luxury rehab is right for you, then we want you to either visit our contact page for details on your nearest rehab clinic or call us. If you want to engage in the 12 step programme, we can help. Call us so we can get started, today.
The History of the 12 Steps Program
Before you decide to jump in feet first, let's get to grips with what the 12 steps program actually is. A large part of that lies in where it came from. The modern adaptation of 12 steps treatment came from a single source… many, many years ago…
The 12 steps were put together by Bill Wilson and Dr Robert Holbrook, back in the 1930s. These two men were the same two men that founded Alcoholics Anonymous. They wanted to create a place where men of a like mind could come, spend an evening with some like minded individuals, and stay away from the evils that alcohol could inject into their lives in the process.
The 12 steps were originally termed as 'traditions' and they grew in number throughout the 30s and 40s. The AA picked up in popularity, with more and more towns providing a group of their own. Back in the 80s and 90s, the AA and the 12 step program were the way most people would get off drink and stop abusing alcohol in the UK. The 12 traditions gradually became 12 steps that would eventually get you back to good health. Regardless of how serious your drinking habit is, the 12 steps give you a common group of associates all of a similar mind to you. It is your group, your support structure, and the principles by which the user learns to stay away from alcohol and lead a full life.
Gradually, the AA has become lesser known and addiction rehab clinics have taken the strain of alcoholics seeking help in England and Wales. With NHS resources stretched to breaking point, it made sense for the AA's belief system to form the basis of many modern addiction treatments. Nowadays, the same principles used as those original traditions have become steps to get yourself our of the addiction cycle.
So now we know a little background to the program, let's take a look at those 12 steps themselves. Keep in mind that we run an affordable luxury rehab clinic operation, so you can opt to take your 12 steps program through Verve Healthcare. To do so, simply call 0203 955 7703 and tell the advisor that you would like to opt for 12 steps in one of our lavish rehab clinics.
What is the 12 Step Program?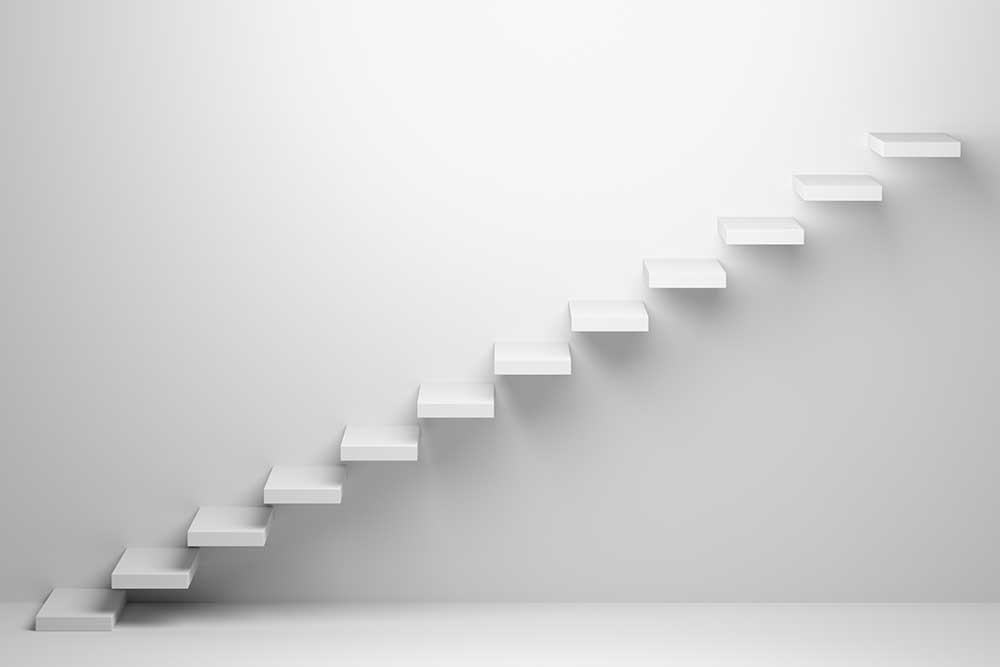 So now we know a little background to the program, let's take a look at those 12 steps themselves. Keep in mind that we run an affordable luxury rehab clinic operation, so you can opt to take your 12 steps program through Verve Healthcare.
The 12 Steps
So what are the 12 steps? We listed them below in an effort to maintain our reputation as your number one rehab resource in England and Wales.
The 12 steps have changed over the years as they lost a little of their religious significance, but the principles and elements remain the same to this day.
Ready to Start?
We are here for any questions
The 12 steps of the 12 step program include:
When you put yourself into the program, the first step is to admit that you are and were powerless to control yourself around alcohol. This is where the saying comes from, that the first step is to admit you have a problem. Once you admit to yourself that alcohol has far too much control over you, you can begin to heal the wounds those thoughts cause.
The members of AA next agreed with one another that there is a higher power at work in our lives. This principle allows you to realise that there are forces more powerful than you at work. What those forces are will vary from person to person, but in the original AA days, they would have been referring to God.
At this point, the participant in the 12 step program has acknowledged the alcohol problem, acknowledged the higher power, and that leaves only one thing left to do. The 12 step program asks that you accept the higher power into your life and ask for their help to resist and recover. This allows you to hand your life over to the care of God as we understand Him. 
This step asks that you make an in-depth personal voyage to take a moral inventory of our past. Are we good or bad people? If bad, how can we be better? This isn't about feeling guilty. It's about creating a springboard so that you can drive positive change in your life.
This is the point where the support group members would stand in the circle and admit their alcoholism. The reason it is traditionally met with a round of applause from the group, is because the group knows how much work it has already taken for you to get to this point. They will support and encourage your progress as you go.
Get Confidential Help Now
Call us for any questions
To recover from alcohol addiction using the 12 step program, you need to admit to God you are a failed human being – but remember that you are trying your best. At this stage, the aim is to be 100% ready for God to remove these character faults in an effort to give ourselves a clean slate.
In step 7, we approach our deity with a humble heart. We ask him to forgive us for all we have done, as well as begging him to come into our lives and remove those shortcomings that led us down the dark path in the first place. Only when you have achieved this step do you truly own a clean slate. Now, it is time to recompense those you have wronged.
This is the point where the participant in the 12 steps program for alcohol is encouraged to sit alone in a room and write out a list of all the people, they hurt due to drinking. It might be people that you hurt inadvertently, it might be friends and family, it could be missed appointments, your own self, and those who would have benefited from your presence if you hadn't gone to drink.
Armed with your list, you will go to each and every person that you possibly can and try to make amends with them. Apologise, offer to fix it, try to make up to them for what you have done. The 9th step is a long, tedious, arduous journey – but if you get through this stage you will be well on the way to recovery.
Step 9 works two fold. It keeps your mind occupied instead of craving, and it helps you regain some lost confidence. You might even gain some relationships you thought you had lost, too.
Ready to Start?
Click here to start your consultation now
The last few steps are about maintaining the level of work you have achieved so far. This means continually monitoring by continuing to take personal inventory of your behaviour, apologising when you do wrong, and being ready to accept that you are flawed but that God can help.
This step involves continuing to observe religious practices, such as prayers and meditation to improve our conscious contact with God. Through reflection, praise, and understanding him, praying only for knowledge, you can obtain the ongoing level of spiritual wealth you have gained so far.
By far the most wholesome step of the 12-step rehab treatment program is the final one. This involves you, as a recovered alcoholic, going back to the place that helped you, giving you the power to carry this message to alcoholics who are experiencing similar experiences to your previous self. The 12th step specifies as a whole that we, as a reformed characters, will present this to alcoholics and to practice these principles in all our affairs in the meantime.
The 12 Step Program with Verve Healthcare
When you come to us to spend the 12 step rehab for alcohol program at one of our deluxe rehab clinics, we will do everything in our power to make quitting easier for you. You will enjoy rehab for alcohol addiction in our UK based centres, in our spacious rooms worthy of five stars. You will have the service of our staff, who will go the extra mile to ensure your stay is comfortable, and you will have full access to our on-site amenities. These vary from rehab clinic to rehab clinic.
We will provide you with a range of therapies, both holistic and essential in nature. You will be subject to one-on-one treatment from our on-site psychiatric team, as well as having psychotherapy treatments, group therapy sessions, and of course, attending follow up fellowship meetings to help you engage with other members of the 12 step program.
Where can I do the 12 step Program for Alcohol?
If you live in England or Wales and you are interested in taking the 12 step program at one of our high quality, affordable rehab clinics, we would be delighted to have you. You can stay at one of our alcohol rehab clinics near you and engage with our tailored treatment plans as an aid to your recovery.
When you stay with Verve Healthcare, we do everything we can to make sure the 12 steps program works for you. Our experts are ready and waiting to help you quit drinking for good. Are you ready to take that first step? If so, do it at a deluxe Verve Healthcare rehab clinic.