How to Help a Drug Addict?
Recovery from Drug Addiction is possible, with Verve Healthcare Rehab Clinics.
Helping someone you love to get off drugs is never easy. Verve Healthcare rehab clinics make it a smooth process.
When someone you care for is struggling with drug abuse or dependency, you will do everything within your power to help them through it. Sometimes, this means becoming stretched to your absolute limit. In these instances, it is not uncommon for family members of drug addicts to get in touch with us, to ask how they can help.
Caring for an addict is a difficult thing to do. It takes a special kind of strength to be the type of person that can support someone who you know will hurt you again and again. Over and over, they will choose the drugs instead of you. They will choose to score before they remember that crucial birthday present, that they have an important date to attend, or even forget that they need to contribute to the household, too.
Get Confidential Help Now
Call us for any questions
If you have been supporting an addict, then you have our complete respect. It is a tough, thankless job – but you feel that if you don't do it, they will die without you. Sometimes you aren't wrong about that, either. The burden of being responsible for another person's life should belong only to the mother and father of a child… but sadly, some of our life paths don't work out how we would like them to.
So, after potentially years of supporting your loved one through drug abuse or drug dependency, you finally decided to get help? 
That's wonderful news and we are with you, every step of the way. If you are wondering how to help someone you loved to get off drugs, then Verve Healthcare are exactly the correct organisation to advise you. We have ample therapies and therapists, access to psychologists, workshops, and prevention programs, all aimed at getting your friend or family member off drugs for good.
There are plenty of options for those that want to help a friend stop taking drugs. You might want to stage an intervention, you might want to refer them to our pages, you might even just encourage them towards talking things through by phone… but however you do it, getting the addict you love connected with the resources they need to better their own lives is the best thing you could do for someone. You might even be saving their life.
 you would prefer to talk this through by phone, call us now. We are here to help, on 0203 955 7703. Alternatively, visit our referrals page to find out if there are any other ways you can get them that help. In the meantime, let's examine the process of helping a drug addict… how do you do it?
How to Help a Drug Addict: A Step-By-Step Guide
When someone you love turns to drugs, you would do anything to help them… but here are some things you can do that your loved one will appreciate and find helpful.
The first step is simple. If you believe your friend, family member, Significant Other, or otherwise loved one in your life, is using drugs too heavily; have a chat about it. It's a difficult position to be in, yes, but if you never voice your objections, the person might never even know you were concerned.
Those that have already tried this, feel free to skip this step. Otherwise, we are going to discuss the importance of an open line of communication.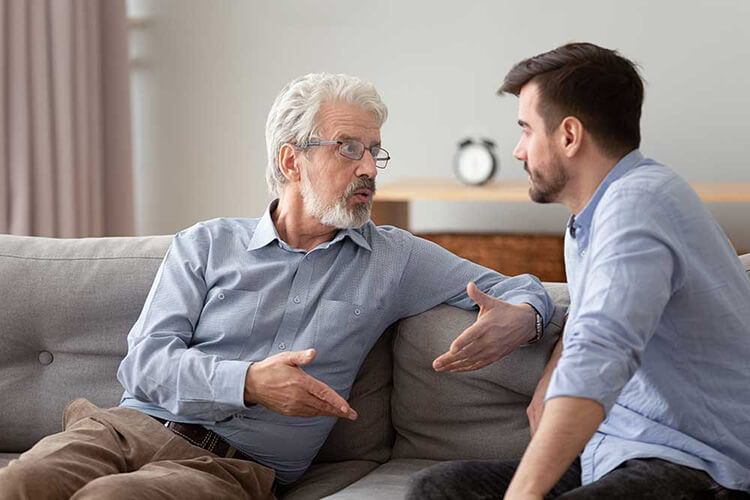 Perhaps you are a parent worried about their teenager using marijuana excessively. In this case, keeping the lines of communication open is more important than forcing them into a situation they will get little value from. Ultimately, the decision to get clean of drugs has to come from them… so your duty is to present it in an attractive way. This is much easier to do when done with Verve Healthcare rehab clinics.
Our high-end but great value rehab clinics offer your loved one the chance to recover in style. Let them soak in luxury for a week, two weeks, or even a full 28 days, while they stay with us. None of this can happen, however, until you have that conversation.
Ready to Start?
Click here to start your consultation now
How to Talk to your Loved One About their Drug Addiction?
Those struggling with wondering how to talk to their loved one about their drug use should follow this advice.
Starting a conversation about drug use is as easy as asking if there is anything, they would like to tell you about using drugs. If they have been addicted for a long time, the chances are that they know themselves they are at risk. If this is the case, ascertain how much they use and how often. Keep in mind that they will likely lie out of imagined shame.
If your loved one does not volunteer the information, you should tell them that you think they are using too much and ask them to consider getting help. It might be that they don't want to hear this from you, it might be that the addict in your life listens to you. Whatever happens, you should be prepared. If they don't want to hear that you are concerned that they are abusing drugs, they may take this out on you in angry form.
Once you have initiated the conversation, encourage your loved one to be truthful and establish that they will have your support, no matter what. If you can preserve communications, you can preserve your relationship. Unfortunately, if you aren't willing to risk the anger of your loved one, you probably shouldn't be the one to talk to them in this. Without the possibility of a furious reaction, there is no possibility of getting them help.
Step 2 – How to do an Intervention?
Sometimes, there isn't any way you can talk to the person you love without risking their wrath. If you are concerned this will happen to you, and you can't talk about it with them – or even if you have already spoken to them but they have relapsed, an intervention is step 2.
Staging an intervention means bringing together all of the people who care about them most. These people can all take turns to tell them what they are feeling, and to reinforce the fact that you are all worried about their drug use. When you are an addict, you sometimes don't recognise it within yourself. If everyone you love is telling you that you are in danger due to your addiction, there is little you can do to deny the facts.
The idea of the intervention for drug addicts, users, or budding addicts, is that they can no longer deny their issues. This forces everything out into the open, allowing you to let them know that you are aware of the problem, and that you are willing to tackle the problem with them.
At this point, you should see the relationship as a blank, clean slate. Encourage your loved one to talk to you about any and all drug-related things in their life. Letting them know that you don't judge them, that they have your support, and that you aren't going to abandon them, will work wonders towards keeping those all-important lines of communication open. You will be ready to move on to the final step, once this is done.
Get Confidential Help Now
Call us for any questions
If you live in England or Wales and you have a drug addiction, you can get help on the NHS. The problem with this is that NHS rehab clinics have long waiting lists, and when you finally decide to quit taking drugs, you want to do it there and then… not in six months' time. Similarly, therapies and counsellors will be limited, as will treatment options and programs.
To get help for a drug addiction for those that you love, you need to get in touch with a specialist rehab service, much like ours. Rehab can be expensive in the UK, but we work to keep costs as low as possible, while still providing the high quality feel we all expect. Celebrity rehab stints, media coverage, and glamourisation of the addict's lifestyle, have all led us to have elaborate ideas about rehab services in the UK. With Verve Healthcare, you will find we live up to this expectation and you won't be disappointed.
When your loved one is ready to get help for addiction in England, have them call us. We offer our deluxe rehab and drug detox clinics in different areas of England. Get your loved one off drugs for good, forever, by calling Verve Healthcare, on 0203 955 7703. Our specialists will advise your loved one on what to do next.
Who Do I Call for Addiction Help and Rehab Advice in the UK?
When you find yourself in need of intervention advice, or when you feel that caring for your loved one with an addiction or substance abuse problem is becoming too much, we are here to help. Contact us now, on 0203 955 7703 to talk to one of our skilled advisors about your options.
Our aim is to make recovery from addiction a real possibility for those looking for a lifeline. We are able to give you access to a range of workshops, therapies, consultations, and medical advice, all of which is geared towards getting you or your loved one off drugs for good. We want you to be able to quit abusing drugs, get out of that addictive cycle, and get back to your old self again.
All we need for that to happen, is for you to call us. Our stylish rooms are waiting to welcome you. All it takes is for you to take that first step.