14 Day Rehab Treatment Programs
Rehab for addiction, emotional problems, mental health disorders, and alcoholism.
When you are in desperate need of relief, there aren't many things you wouldn't try to get better. Whether you are plagued by an addiction or scarred by trauma, a serene, safe sanctuary is what is needed in order to make a full recovery. Getting off drugs, stopping drinking, or recovering from an emotional issue, is something that is best done in a calm and nurturing environment… which some of us just don't have at home.
Here at Verve Healthcare rehab clinics, it is our aim to provide this pleasant space for those that need it. We offer quality on a budget, with stylish rooms for affordable rates. Each of our guest rooms has been styled to the height of fashion – as well as being 100% suitable for making your recovery as pleasant a stay as possible.
We believe that our brand of quality rehab at affordable rates gives every client the chance to recover in style. Our clinics provide a safe haven for you, removed from both the triggers that inspire your problems, and the people you associate with that make those problems worse. When you think of Verve Healthcare rehab clinics, you should think of clam, peace, and serenity… and all with the aim of getting you back on your feet.
Ready to Start?
We are here for any questions
Our 14 day treatment plan can be used for:
Rehab from drug addictions
Detox from alcohol addiction
Rehab for behavioural addictions
Treatment for an emotional problem

Treatment for trauma, grief, or bereavement
And any other health concerns that require a great volume of therapies. 
Since we provide an eclectic blend of high quality key therapies combined with holistic treatment specialists, our 14 day rehab program can be tailored to support a vast array of conditions.
If you would like to receive help for an addiction, recover from an emotional problem, or need treatment for a mental health disorder, we are eager to help. Contact us today, 0n 0203 955 7703, or visit our sections on drug rehab, alcohol rehab, eating disorders, or mental health rehab, accordingly.
What's Included in a 14 Day Rehab Program?
When you come to the Verve Healthcare rehab clinic near you, we will show you to your stylish, well-furnished room. You will be allowed to settle into the premises, unpack your bags, and maybe enjoy a cold drink or a hot beverage. After a short time, you will be shown around by one of our trusted associates. Later, you will be given an initial appointment with one of our specialist Recovery Practitioners.
During this meeting with your named worker, you will be encouraged to discuss your likes and dislikes, your preferences in terms of activity levels, and any and all aspects of the condition you came to us to treat. All of this information will help us to build an accurate overview of your personality. The reason we do this is to develop an individual person-centred treatment plant, ideally matched to you and your preferences.
Your treatment plan will include all the details of what will help you best. While everyone will have access to key therapies (such as group work, psychotherapy, CBT and DBT sessions). 
Your treatment plan will vary depending on whether you are with us for an emotional problem, an eating disorder, a behavioural addiction, a mental health problem, or a drug/alcohol addiction recovery service. We will match your group support to others in a similar situation to yourself and attempt to provide you with peer support in this manner. All of this contributes towards an individually tailored treatment, designed specifically to work for you.
Why do we put so much effort into getting the treatment plan for rehab recovery right? Those who come to us receive nothing but the best care available. Besides this, the wrong rehab clinic for your addiction, disorder, or problem, can actually make things worse. If it takes all of your will to get yourself into detox and rehab and you have a bad experience of your rehab clinic, you are at risk of deciding to stay on course for dangerous behaviour. We go to great lengths to get things right the first time around, to bring you're the relief you are craving. This is just one of the many ways we make your life easier, while you entrust yourself to our care.
If you are willing to become an alumni of Verve Healthcare Rehab Clinics, we would be delighted to have you. Let our dedicated and professional teams guide and support you through this difficult time.
Ready to Start?
Click here to start your consultation now
Detox During Your 14 Day Treatment Program
If you come to us for a two week rehab treatment program, it might be that you are suffering from an addiction. Whether substance abuse rehab is needed or not, you can be sure that some sort of detox from your addiction will be needed. If you are confident that this is not the case, and you want to interrupt a brewing addiction before it takes hold properly, consider our 7 day rehab treatment program, instead. alternatively, if you think 2 weeks of rehab courses isn't enough to keep you off drink or drugs for good, then consider our 28 day rehab course.
The first stage of recovery from addiction in the UK is to get off drink or drugs. This means allowing any residual chemicals in your body to pass on out. When your body is used to you replacing those chemicals often and suddenly perceives a lack of them, this changes your body's processes back to how they used to operate, before you were an addict. In turn, this means your body is telling you it needs your substance to operate as it is used to. This causes cravings so intense that it makes you physically unwell. Drug and alcohol abuse have a terrible effect on your body.
The length of detox depends on what you were addicted to and for how long. Other factors also come into play, such as your weight, genetic makeup, and metabolism. It might be that you take a few days to go through detox or it might be that you take a few weeks.
If suffering from a mild addiction, or to drugs/behaviour that is usually considered non-addictive, then expect to spend anything from 3 to 7 days in detox. If you are suffering from a moderate drink or drug problem, this increases to 7-14 days. If your addiction was heavy and to a highly addictive substance (such as heroin), your detox period is likely to be over two weeks.
How can I get rehab help to detox in England?
If you want to detox from a drink or drug addiction, call 0203 955 7703 today. Verve Healthcare have every tool you need to get you off drink or drugs in a safe space. We can then transfer you into our rehab program, possibly within the 14 day treatment program, providing your drug addiction is mild to moderate.
The 14 Day rehab Program: Rehab Services in England
Once you have gone through detox for your addiction during your 14 day rehab program treatment plan with Verve Healthcare, you will be moved into rehab. This isn't a physical move, don't worry! Our deluxe rehab treatment clinic is furnished with a specialist detox department. This department is equipped with state-of-the-art medical technology, and hand-picked team members, known to be heads of their field.
The rehab program then moves on to the therapeutic treatments all designed to help in a variety of ways. We examined how our 14 day rehab program can help you in more detail, below.
When you are experiencing intense cravings for an addiction, or when you are in the depths of despair brought about by a mental health condition, having a medical team on hand to help is no bad thing. Medical supervision while you endure cravings, or recover from an eating disorder, can work to ease symptoms, and give you the best chance at a successful recovery. We are a nurse-led service offering care and compassion at all times.
Get Confidential Help Now
Call us for any questions
We provide you with all the psychotherapy you need to help you get to the bottom of your problems. If your issues are emotional or behavioural, CBT and DBT sessions can explore the ins and outs of where these feelings and hungers come from. Key therapies help you take an objective look at your actions, spot the flaws, and readjust to compensate. By using these effectively during rehab, you can take control back and create healthier ways to cope in future.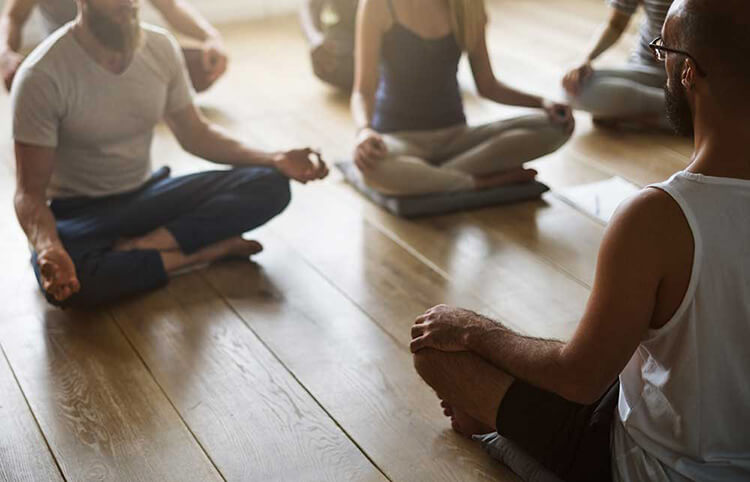 Although named as holistic, there are many therapies, classes, and workshops, that will help you to get your life back together again. We offer a goals group  that will give you some focus, a Life Story group where you can both inspire and be inspired, and a self-esteem workshop  that will help get your confidence back. These three are just a taster of what you can expect from the plethora of therapies, offered by the specialists at Verve Healthcare.
After you have gone through a 14 day rehab treatment program with Verve Healthcare, you will be able to take advantage of our range of aftercare courses. One of the most commonly used of these is our Relapse Prevention course, although some people join us for one-off programs, such as those who need help recovering from bereavement. You can also attend your support group if you feel you need to continue with this particular treatment after rehab has ended.
5 – Removal from Normal Life
Removing yourself from your normal, everyday existence, is one of the biggest reasons we encourage clients to come to us for full-time residential rehab treatments. Whether you have an emotional problem or a mental health issue that needs rehab, you can find it more easily if you are removed from your day-to-day living arrangement. The way we live greatly contributes to the way we focus on our problems or use drugs. We can interrupt this by removing you from the situation.
You can also use this 14 day rehab treatment program to make the transition back into normal life. It might be that you have gone through rehab already, but that you need a little extra help before you return home. Use the 14 day rehab treatment program to help you do so, and stay free from drink or off of drugs, for good.
Rehab for mental health disorders, emotional issues, and addiction, near you
All of these reasons to choose a 14 day treatment program to rehab from your troubles are exactly why we help hundreds of people just like you, every year. If you think you are developing an addiction, or if you are struggling with some other area of your health, we are here to help you.
We provide an exemplary support structure to you, so that you can focus on getting better, without the stress of day-to-day life. We will delight you with stylish and spacious rooms, entice you with a nutritious, delicious menu, and spare no expense when it comes to your therapy selection. If multiple choices and attentive recovery teams sound like the best way to break free from addiction to you – then we want you to call us, today.